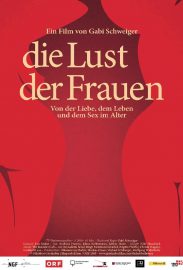 Please copy this link to share it:
https://www.filmplatform.net/product/womens-lust
Streaming Access
Unfortunately, this film is not available for streaming yet.
As soon as it will be available for streaming, it will appear in your university streaming page.
Five women past their menopause talk about their erotic and sexual needs — which are as varied and colourful as those of young people. The women tell us how they value a beautiful orgasm, discuss their ageing bodies and new independence. They are open-hearted, plain or bashful, cheeky, and witty. Female sexual desire has no expiry date. Affectionate and provocative and with a good deal of humor, this film questions the taboo surrounding the sexuality of older women.
This Week's Featured Films