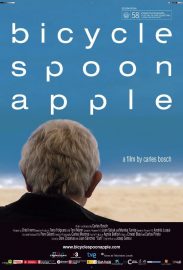 Please copy this link to share it:
https://www.filmplatform.net/product/bicycle-spoon-apple
Streaming Access
Unfortunately, this film is not available for streaming yet.
As soon as it will be available for streaming, it will appear in your university streaming page.
When Maragall, a popular ex-mayor of Barcelona and governor of Catalonia, was diagnosed with early Alzheimer's in 2007, he decided to go public and spearhead fund-raising campaigns that would foster research for a cure. The far-from-shy Maragall is an ideal spokesman: High-profile, well liked and dynamic, he sets up the Pasqual Maragall Foundation to coordinate research and help find a treatment that works. The docu's odd-sounding title comes from a mental exercise used by doctors in which patients are told three unrelated words and asked to recall them several minutes later.
This Week's Featured Films