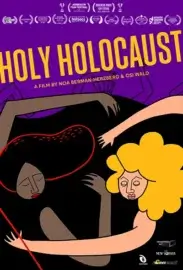 Please copy this link to share it:
https://www.filmplatform.net/product/holy-holocaust
Streaming Access
Unfortunately, this film is not available for streaming yet.
As soon as it will be available for streaming, it will appear in your university streaming page.
Holy Holocaust
A dark family secret from the past is revealed unexpectedly and opens an abyss between two close friends: Jennifer, a German, discovers that she is the black granddaughter of a Notorious Nazi commander, and her life is turned upside down, while Noa, an Israeli, is doing whatever she can to prevent her life from turning.
This Week's Featured Films