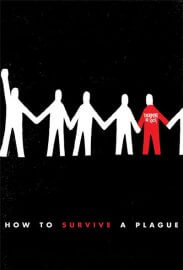 Please copy this link to share it:
https://www.filmplatform.net/product/how-to-survive-a-plague
Streaming Access
Unfortunately, this film is not available for streaming yet.
As soon as it will be available for streaming, it will appear in your university streaming page.
Faced with their own mortality, an improbable group of mostly HIV-positive young men and women broke the mold as radical warriors taking on Washington and the medical establishment. Despite having no scientific training, these self-made activists infiltrated the pharmaceutical industry and helped identify promising new drugs, moving them from experimental trials to patients in record time. How To Survive A Plague is the story of how activism and innovation turned AIDS from a death sentence into a manageable condition.
This Week's Featured Films