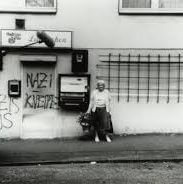 Please copy this link to share it:
https://www.filmplatform.net/product/in-the-valley-of-the-wupper
Streaming Access
Unfortunately, this film is not available for streaming yet.
As soon as it will be available for streaming, it will appear in your university streaming page.
In the Valley of the Wupper
1992. In Wuppertal, in Germany, two skinheads killed a man who claimed to be Jewish. Amos Gitai questions the witnesses, the residents, and the protagonists of the trial.
This Week's Featured Films