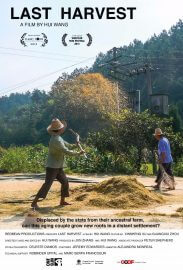 Please copy this link to share it:
https://www.filmplatform.net/product/last-harvest
Streaming Access
Unfortunately, this film is not available for streaming yet.
As soon as it will be available for streaming, it will appear in your university streaming page.
Following the remarkable journey of Mr. and Mrs. Xu, an elderly Chinese farming couple, on a forced relocation by the government's mammoth South-to-North Water Diversion Project. Lyrical and intimate, the film brings us into the life of two compelling peasants facing major disruption late in life. It continues the story where other documentaries left off – after the people have been relocated and have to re-build their lives, and offers a direct experience of the collision between traditional culture and modernization, through which we see the imminent extinction of Old China as New China emerge.
This Week's Featured Films