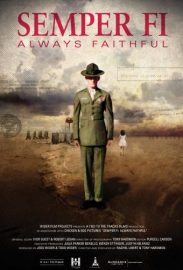 Please copy this link to share it:
https://www.filmplatform.net/product/semper-fi-always-faithful
Streaming Access
Unfortunately, this film is not available for streaming yet.
As soon as it will be available for streaming, it will appear in your university streaming page.
Semper Fi: Always Faithful
Marine Corps Master Sgt. Jerry Ensminger was a devoted Marine for nearly twenty-five years… As a drill instructor he lived and breathed the "Corps" and was responsible for indoctrinating thousands of new recruits with its motto Semper Fidelis or "Always Faithful." When Jerry's nine-year old daughter Janey died of a rare type of leukemia, his world collapsed. As a grief-stricken father, he struggled for years to make sense of what happened. His search for answers led to the shocking discovery of a Marine Corps cover-up of one of the largest water contamination incidents in U.S. history.
This Week's Featured Films