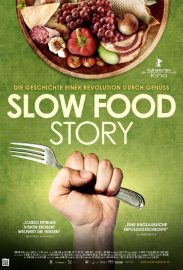 Please copy this link to share it:
https://www.filmplatform.net/product/slow-food-story-tcg
Streaming Access
Unfortunately, this film is not available for streaming yet.
As soon as it will be available for streaming, it will appear in your university streaming page.
In 1986, Carlo Petrini founded the ArciGola Gastronomic Association in Italy. Three years later he launched Slow Food, an international anti-fast-food resistance movement. An ebullient presence, Carlìn (as he is affectionately known around the world) has become an ambassador for thinking differently about food. From the tiny town of Bra, home to some 27,000 inhabitants, the Slow Food movement has grown to become a revolution, which now has roots in over 150 countries.
This Week's Featured Films