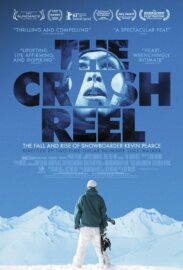 Please copy this link to share it:
https://www.filmplatform.net/product/the-crash-reel
Streaming Access
Unfortunately, this film is not available for streaming yet.
As soon as it will be available for streaming, it will appear in your university streaming page.
The dramatic story of one unforgettable athlete, Kevin Pearce; one eye-popping sport, snowboarding; and one explosive issue, Traumatic Brain Injury. A comeback story with a difference.
This visually arresting film seamlessly combines twenty years of stunning action footage with new specially-shot verité footage and interviews as it follows U.S. champion snowboarder Kevin Pearce and exposes the irresistible but potentially fatal appeal of extreme sports.
This Week's Featured Films