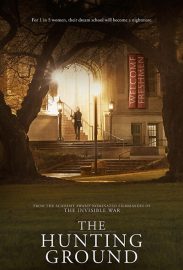 Please copy this link to share it:
https://www.filmplatform.net/product/the-hunting-ground
Streaming Access
Unfortunately, this film is not available for streaming yet.
As soon as it will be available for streaming, it will appear in your university streaming page.
From the Academy Award-nominated filmmaking team behind THE INVISIBLE WAR, comes a startling exposé of sexual assault on U.S. campuses, institutional cover-ups and the brutal social toll on victims and their families.
Weaving together verite footage and first-person testimonials, the film follows survivors as they pursue their education and legal justice, despite harsh retaliation, harassment, and pushback.
This Week's Featured Films