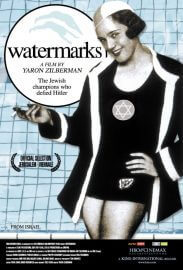 Please copy this link to share it:
https://www.filmplatform.net/product/watermarks
Streaming Access
Unfortunately, this film is not available for streaming yet.
As soon as it will be available for streaming, it will appear in your university streaming page.
Watermarks is the story of the champion women swimmers of the legendary Jewish sports club, Hakoah Vienna who were stripped of their medals when they refused to represent Austria in the 1936 Berlin Olympics. The women managed to flee the country before the war broke out with the assistance of Hakoah's functionaries. We meet the women's swim team as they reunite in their old swimming pool 65 years after they left.
This Week's Featured Films