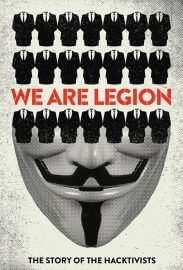 Please copy this link to share it:
https://www.filmplatform.net/product/we-are-legion
Streaming Access
Unfortunately, this film is not available for streaming yet.
As soon as it will be available for streaming, it will appear in your university streaming page.
We Are Legion: The Story of the Hacktivists takes us inside the world of Anonymous, the radical "hacktivist" collective that has redefined civil disobedience for the digital age. The film explores the historical roots of early hacktivist groups like Cult of the Dead Cow and Electronic Disturbance Theater and traces how they evolved and coalesced into Anonymous, a full-blown movement with global reach and extraordinary power.
This Week's Featured Films