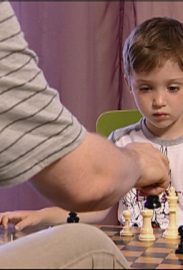 Please copy this link to share it:
https://www.filmplatform.net/product/yolki-palki
Streaming Access
Unfortunately, this film is not available for streaming yet.
As soon as it will be available for streaming, it will appear in your university streaming page.
Director Alexander Gentelev takes us on a personal journey to seek out fellow passengers from the flight on which he came to Israel in the early 1990s.
Through the stories of Russian immigrants scattered across Israel and outside of it – from a simple kibbutz in the valley to a lavish office atop a Moscow skyscraper – the image of the last great wave of Russian immigration is unfolded in all its facets.
The complexity underlying the stereotypes attached to the Russian immigration, the difficulties, the achievements and the failures, are at the center of this film that painfully confronts the question of what it means to be Israeli.
This Week's Featured Films