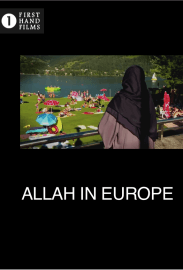 Please copy this link to share it:
https://www.filmplatform.net/product/allah-in-europe
Streaming Access
Unfortunately, this film is not available for streaming yet.
As soon as it will be available for streaming, it will appear in your university streaming page.
Allah in Europe
What is the future of Islam in Europe? How hopeful can we be of an European, enlightened version of Islam? Will it be possible to overcome the Europeans' distrust of Islam? Jan Leyers goes in search of answers. He heads off to Sarajevo, Budapest, Vienna, Hamburg, Paris, London, Copenhagen and Malmö. He listens to the voice of experts and the word on the street and talks with religious men and women, with ex-believers and new converts. What do they hope for and what are their concerns? In this series, Jan stays true to his style: nuanced and respectful, without shying away from controversy.
This Week's Featured Films