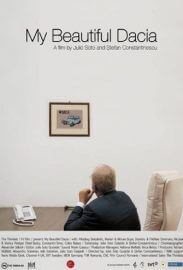 Please copy this link to share it:
https://www.filmplatform.net/product/beautiful-dacia
Streaming Access
Unfortunately, this film is not available for streaming yet.
As soon as it will be available for streaming, it will appear in your university streaming page.
My Beautiful Dacia
My Beautiful Dacia is an extravagant journey from Communism to Capitalism, seen from the perspective of one of Romania's most emblematic symbols, the Dacia automobile. The film follows different generations of Romanians, from those nostalgic of a better past to the young entrepreneurs, showing the present transformation of Romanian society.
The connecting point between the different stories is always the Dacia car: first, a symbol of the ambitions of Communist technology and now a reflection of the new global economy, after being bought by Renault in 1999.
This Week's Featured Films