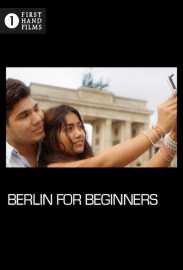 Please copy this link to share it:
https://www.filmplatform.net/product/berlin-beginners-roma-home-movie
Streaming Access
Unfortunately, this film is not available for streaming yet.
As soon as it will be available for streaming, it will appear in your university streaming page.
Berlin for Beginners – A Roma Home Movie
Humor, chutzpah and solidarity against poverty and exclusion: members of the Velcu family from Faţa Luncii, Romania, move to Berlin and perform themselves into a possible future. In the end, they're putting together a video clip in which a young man promises his beloved a future in Berlin if her love is only strong enough to follow him.
This Week's Featured Films