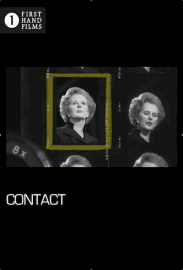 Please copy this link to share it:
https://www.filmplatform.net/product/contact
Streaming Access
Unfortunately, this film is not available for streaming yet.
As soon as it will be available for streaming, it will appear in your university streaming page.
Contact
Contact sheets are the first overview for the photographer of what he has captured on film. They give a unique and intimate view of the style, methods and thoughts of the artist.
Henri Cartier-Bresson himself, founder of the Magnum Photo agency, was strongly opposed to the idea of disclosing his contact sheets. However, this series reveals that the process by which an image is chosen reveals the multi-layered meeting point between the photographer's personal style and philosophy and the subject being captured on the other side of the lens.
This Week's Featured Films