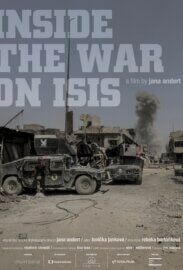 Please copy this link to share it:
https://www.filmplatform.net/product/inside-the-war-on-isis
Streaming Access
Unfortunately, this film is not available for streaming yet.
As soon as it will be available for streaming, it will appear in your university streaming page.
Jana Andert went to Iraq in 2016 to spend eight months in the front line of the Mosul war where she lived and revolted with the Golden Division, an elite unit of the Iraqi Army. She went on a voluntary basis at her own expenses and without the support of one of the major news stations for which she usually shoots film and photographic material. She did not want be bound by the security rules, she just wanted to be in the front line.
This Week's Featured Films