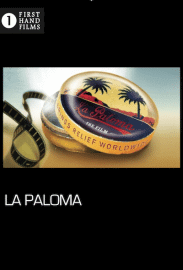 Please copy this link to share it:
https://www.filmplatform.net/product/la-paloma-melody-longing
Streaming Access
Unfortunately, this film is not available for streaming yet.
As soon as it will be available for streaming, it will appear in your university streaming page.
La Paloma – The Melody of Longing
La Paloma was born in the 1860s as a Cuban Habanera, composed by the Basque Sebastian Iradier. This simple love song took off on a flight around the world and became an immediate hit in Mexico. La Paloma brought tears to the eyes of the unfortunate Hapsburg Emperor Maximilian on the Mexican throne, while liberals mocked him in a satirical version. As a marching song La Paloma arrived in Europe and came of age. To her melody children in Auschwitz filed into the gas chambers. A song that has scored countless personal moments, and spoken for itself for 150 years, doesn't need our commentary – it deserves our celebration!
This Week's Featured Films