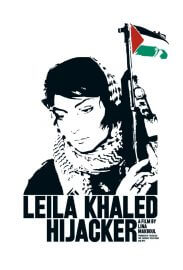 Please copy this link to share it:
https://www.filmplatform.net/product/leila-khaled-hijacker
Streaming Access
Unfortunately, this film is not available for streaming yet.
As soon as it will be available for streaming, it will appear in your university streaming page.
Leila Khaled was the first woman in the world to hijack an aircraft. As a member of the Popular front for the liberation of Palestine, PFLP, she hijacked an American Boeing 707 in 1969. This is the story told by a young Palestinian who grew up in Sweden about what made Leila Khaled become one of the world's most famous terrorists and the most famous Palestinian Woman of all.
This Week's Featured Films