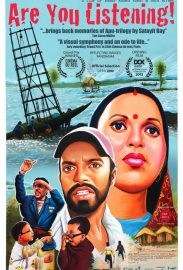 Please copy this link to share it:
https://www.filmplatform.net/product/listening
Streaming Access
Unfortunately, this film is not available for streaming yet.
As soon as it will be available for streaming, it will appear in your university streaming page.
Bangladesh is densely populated and faced with devastating floods almost every year. Predictions suggest that climate change is only going to make the situation worse. So the population can do little else than learn to live with this apparent fact of life, and keep on rebuilding everything that is destroyed by the wind and water.
"Are You Listening" is a powerful visual narrative about that most fundamental human instinct – the will to survive, against all resistance and reason.
This Week's Featured Films