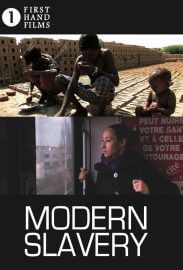 Please copy this link to share it:
https://www.filmplatform.net/product/modern-slavery
Streaming Access
Unfortunately, this film is not available for streaming yet.
As soon as it will be available for streaming, it will appear in your university streaming page.
Today, Slavery is illegal across the world, but its ongoing existance is stagering: there are currently more slaves in the world than at any given point in human history. Trafficking, child labour, sex slavery, debt slavery and child soldiers are among the most common forms of modern slavery. This eye-opening exposé introduces us to slaves from Uganda, India, Moldova, Cambodia and France. Why does slavery still exist and what will it take to finally get rid of it?
This Week's Featured Films