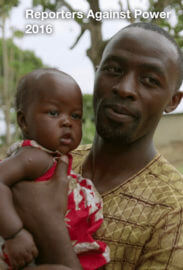 Please copy this link to share it:
https://www.filmplatform.net/product/reporters-against-power
Streaming Access
Unfortunately, this film is not available for streaming yet.
As soon as it will be available for streaming, it will appear in your university streaming page.
When powerful governments don't want to be controlled, journalists become weapons against dictatorship and injustice. In their plight for truth, their pens become swords. Journalist Fidan Ekiz travels to Columbia, Turkey, Uganda, Russia, Myanmar and Hong Kong to speak to the people committed to reporting on the society around them, despite the considerable risks that this involves. In this six-part series, Ekiz explores how journalists can make a profound difference, whilst facing threats both to their own personal safety and to the concept of Truth itself.
This Week's Featured Films