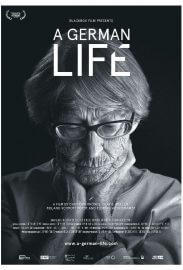 Please copy this link to share it:
https://www.filmplatform.net/product/a-german-life
Streaming Access
Unfortunately, this film is not available for streaming yet.
As soon as it will be available for streaming, it will appear in your university streaming page.
Although Brunhilde Pomsel always described herself as just being a side-line figure and not at all interested in politics, she nevertheless got closer to one of the worst criminals in world history than anyone else presently alive. Today aged 105, Pomsel used to work as secretary, stenographer and typist for the Nazi Propaganda Minister Joseph Goebbels. Brunhilde Pomsel's life mirrors the major historical ruptures of the 20th century and German life thereafter. Nowadays, many people presume that the dangers of war and fascism have long been overcome. Brunhilde Pomsel makes it clear that this is certainly not the case.
This Week's Featured Films