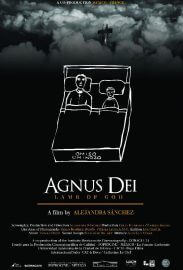 Please copy this link to share it:
https://www.filmplatform.net/product/agnus-dei-lamb-god
Streaming Access
Unfortunately, this film is not available for streaming yet.
As soon as it will be available for streaming, it will appear in your university streaming page.
Agnus Dei is a courageous documentary on the thorny subject of pedophilia in the Catholic Church. As an 11-year-old altar boy, Jesús, now 26, was abused by a priest. After years of silence, he decides not only to bring criminal charges against his aggressor, but to confront him in the flesh. This is the story of Jesús's journey, a mandatory hiatus on the road to forgiveness. Jesús is torn between brotherly love and anger toward his sexual predator in this film full of nuances that gives a name and a face to a problem stigmatized by silence.
This Week's Featured Films