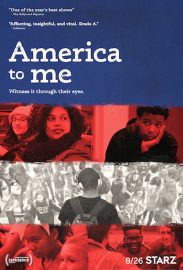 Please copy this link to share it:
https://www.filmplatform.net/product/america-to-me
Streaming Access
Unfortunately, this film is not available for streaming yet.
As soon as it will be available for streaming, it will appear in your university streaming page.
Steve James (Hoop Dreams, Life Itself) examines racial, economic and class issues in contemporary American education in this multipart unscripted documentary series. Poignant and funny, epic and intimate, America to Me spends an academic year at Chicagoland's elite Oak Park and River Forest High School, allowing its students, families, faculty and administration to tell stories of the pressures and challenges teens face in their own words.
Real Talk campaign users: Log in at the top of the page to view the series.
This Week's Featured Films