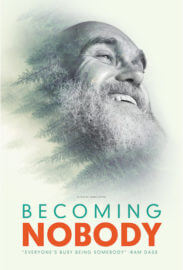 Please copy this link to share it:
https://www.filmplatform.net/product/becoming-nobody
Streaming Access
Unfortunately, this film is not available for streaming yet.
As soon as it will be available for streaming, it will appear in your university streaming page.
Becoming Nobody is the quintessential portal to Ram Dass' life and teachings. His ability to entertain and his sense of humor are abundantly evident in a conversation that brings us around to address the vast question of ultimate freedom.
Becoming Nobody represents the core arc of Ram Dass' teachings and life: whether as Dr. Richard Alpert, the eminent Harvard psychologist, or as Ram Dass who serves as a bridge between Eastern and Western philosophies, he has defined a generation of inner explorers and seekers of truth and wisdom.
This Week's Featured Films