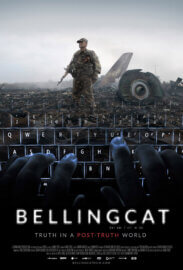 Please copy this link to share it:
https://www.filmplatform.net/product/bellingcat-truth-in-a-post-truth-world
Streaming Access
Unfortunately, this film is not available for streaming yet.
As soon as it will be available for streaming, it will appear in your university streaming page.
BELLINGCAT – TRUTH IN A POST-TRUTH WORLD explores the promise of open source investigation, taking viewers inside the exclusive world of the "citizen investigative journalist" collective known as Bellingcat. In cases ranging from the MH17 disaster to the poisoning of a Russian spy in the United Kingdom, the Bellingcat team's quest for truth will shed light on the fight for journalistic integrity in the era of fake news and alternative facts.
This Week's Featured Films