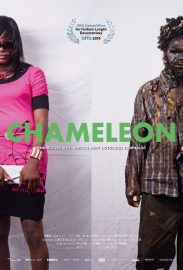 Please copy this link to share it:
https://www.filmplatform.net/product/chameleon
Streaming Access
Unfortunately, this film is not available for streaming yet.
As soon as it will be available for streaming, it will appear in your university streaming page.
Anas has been called the James Bond of Ghanaian journalism. He's exposed a sex-trafficking ring by masquerading as a bartender, uncovered deplorable conditions in Accra's psychiatric hospital, posed as a crown prince in order to bypass a rebel checkpoint. His unorthodox methods are infamous throughout Ghana, but, despite his notoriety, his face is unknown to the public. The film takes us behind the scenes of the Tiger Eye Investigations Bureau hot on the heels of his next big case.
| | |
| --- | --- |
| Running Time: | 78 min |
| Subject(s): | Activism, African Cinema and Culture, Biography, Conflicts, Current Affairs, History, Human Rights, Investigative Journalism, Law and Justice, Politics |
| Language(s): | English |
| Subtitles: | English |
| Director(s): | |
| Producer(s): | Bob Moore, Mila Aung-Thwin |
| Cinematographer: | Ryan Mullins |
| Editor(s): | Ryan Mullins |
| Production Company: | Eyesteel Film |
This Week's Featured Films