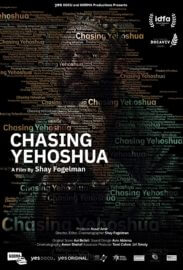 Please copy this link to share it:
https://www.filmplatform.net/product/chasing-yehoshua
Streaming Access
Unfortunately, this film is not available for streaming yet.
As soon as it will be available for streaming, it will appear in your university streaming page.
Yehoshua Elizur is a settler who lives in the West Bank. Accused of killing a Palestinian, he failed to show up on the day of his verdict, and hasn't been seen for seven years. Since then, journalist Shay Fogelman of Israel's Ha'aretz newspaper has been circling the world and chasing every clue in his hunt for Yehoshua.
This Week's Featured Films