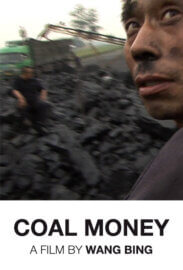 Please copy this link to share it:
https://www.filmplatform.net/product/coal-money
Streaming Access
Unfortunately, this film is not available for streaming yet.
As soon as it will be available for streaming, it will appear in your university streaming page.
On the coal road linking the Shanxi mines with the large port of Tianjin, in northern China, the drivers of 100-ton trucks shuttle endlessly to and fro, day and night. On the roadside: prostitutes, cops, petty racketeers, garage owners, mechanics.
This Week's Featured Films