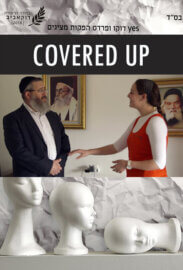 Please copy this link to share it:
https://www.filmplatform.net/product/covered-up
Streaming Access
Unfortunately, this film is not available for streaming yet.
As soon as it will be available for streaming, it will appear in your university streaming page.
Rachel, an ultra-orthodox young woman, entered an 'arranged' marriage ready to be a "kosher" woman doing the will of her husband. After her marriage fails and she gets divorced, she asks permission to remove her wig – an unusual move in the ultra-Orthodox society. Facing the opposition from her parents and society, she starts to question the religion's attitude to woman and her own body and mind.
This Week's Featured Films