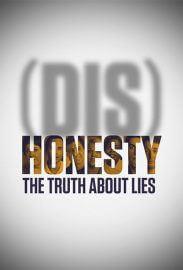 Please copy this link to share it:
https://www.filmplatform.net/product/dishonesty-events
Streaming Access
Unfortunately, this film is not available for streaming yet.
As soon as it will be available for streaming, it will appear in your university streaming page.
It's human nature to lie; we all do it! From scandalous headlines to little white lies, (Dis)Honesty – The Truth About Lies explores the complex impact dishonesty has on our lives and everyday society. Interweaving groundbreaking experiments from celebrated behavioral economist Dan Ariely with personal stories from individuals affected by the unraveling of their lies, Ariely and a team of scientists uncover our propensity to be dishonest—sometimes even unknowingly. What's revealed is a fascinating look at the forces behind our collective behavior and the many truths behind lies.
This Week's Featured Films