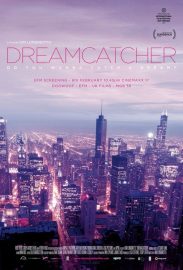 Please copy this link to share it:
https://www.filmplatform.net/product/dreamcatcher
Streaming Access
Unfortunately, this film is not available for streaming yet.
As soon as it will be available for streaming, it will appear in your university streaming page.
For twenty-five years Brenda Myers-Powell called herself 'Breezy' and she dominated her world, or that's what she thought. It was a world that had turned her into a teenage, drug-addicted prostitute. After a violent encounter with a 'john,' Brenda woke up in the hospital and decided to change her life. Today she is a beacon of hope and a pillar of strength for hundreds of women and girls as young as fourteen who want to change their own lives. 'Dreamcatcher' explores the cycle of neglect, violence and exploitation which each year leaves thousands upon thousands of girls and women feeling that prostitution is their only option to survive.
| | |
| --- | --- |
| Running Time: | 104 min. |
| Subject(s): | Activism, American History, Crime, Gender, Human Rights, Poverty, Sexuality, Society, Women, Youth |
| Language(s): | English |
| Director(s): | |
| Producer(s): | Teddy Leifer, Lisa Stevens |
| Cinematographer: | Kim Longinotto |
| Editor(s): | Ollie Huddleston |
| Production Company: | Rise Films |
This Week's Featured Films