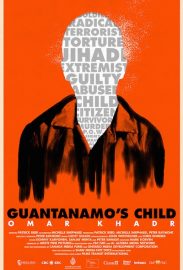 Please copy this link to share it:
https://www.filmplatform.net/product/guantanamos-child-omar-khadr-story
Streaming Access
Unfortunately, this film is not available for streaming yet.
As soon as it will be available for streaming, it will appear in your university streaming page.
Guantanamo's Child – The Omar Khadr Story
An intimate portrait of how a teenager from a Toronto suburb became one of the first U.S. war crimes trial since the prosecution of Nazi commanders. Khadr is the only juvenile ever tried for war crimes. It gives Omar Khadr the opportunity to speak for himself on camera, for the first time.
The documentary takes us from his childhood traveling between a Canadian suburb and Peshawar at the height of the jihad against the Soviets, to Afghanistan and the homes of Al Qaeda's elite, into the notorious U.S. prisons at Bagram and Guantanamo Bay and back again to Canada.
| | |
| --- | --- |
| Running Time: | 80 min. |
| Subject(s): | Conflicts, Crime, Current Affairs, History, Human Rights, Immigration and Migration, Middle Eastern Studies, Politics, War, Youth |
| Language(s): | English |
| Director(s): | |
| Producer(s): | Patrick Reed, Michelle Shephard, Peter Raymont |
| Cinematographer: | John Westheuser |
| Editor(s): | Cathy Gulkin |
| Production Company: | White Pine Pictures |
This Week's Featured Films