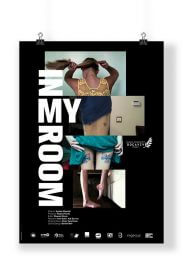 Please copy this link to share it:
https://www.filmplatform.net/product/in-my-room
Streaming Access
Unfortunately, this film is not available for streaming yet.
As soon as it will be available for streaming, it will appear in your university streaming page.
"In My Room" is a coming of age film. It takes place within the walls of the rooms of 6 teenagers around the world. It is based on archival materials shot by them behind closed doors and then posted on YouTube. They are not internet sensations or celebrities, just teenagers talking to themselves and to anyone who is willing to listen. The film follows a chronological timeline. It starts in 2008, the year they shot their first videos, and follows them throughout their presence on YouTube.
This Week's Featured Films