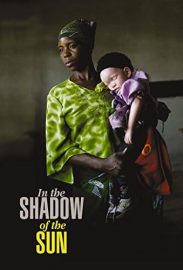 Please copy this link to share it:
https://www.filmplatform.net/product/in-the-shadow-of-the-sun
Streaming Access
Unfortunately, this film is not available for streaming yet.
As soon as it will be available for streaming, it will appear in your university streaming page.
In Tanzania, witch doctors are spreading a belief that the body parts of albino people will bring wealth and good fortune. Filmed over six years 'In The Shadow Of The Sun' tells the story of two albino men as they attempt to follow their dreams in the face of prejudice and fear. Against the backdrop of an escalation in brutal murders of people with albinism, quietly determined 15-year-old Vedastus still dreams of completing his education. Josephat Torner has dedicated his life to campaigning against the discrimination of his people and decides to leave home and travel to confront the communities who may be hiding the murderers.
| | |
| --- | --- |
| Running Time: | 84 min. |
| Subject(s): | Activism, Anthropology, Conflicts, Crime, Disability, Ethnography, Health, Human Rights, Poverty, Science, Society |
| Language(s): | English, Swahili |
| Subtitles: | English |
| Director(s): | |
| Producer(s): | Harry Freeland |
| Cinematographer: | Harry Freeland |
| Editor(s): | Ollie Huddleston |
| Production Company: | Dogwoof Ltd with BBC Storyville and ITVS International |
This Week's Featured Films