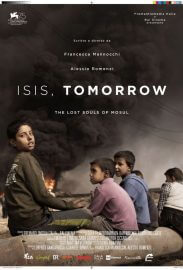 Please copy this link to share it:
https://www.filmplatform.net/product/isis-tomorrow-the-lost-souls-of-mosul
Streaming Access
Unfortunately, this film is not available for streaming yet.
As soon as it will be available for streaming, it will appear in your university streaming page.
Isis, Tomorrow. The Lost Souls of Mosul
Isis, Tomorrow follows the destiny of the surviving families of the fighters in the complexity of the post-war period, a post-war time of marginalisation and stigma, in which battle blood leaves room for daily revenge and retaliation, for violence as the only response to violence.
This Week's Featured Films