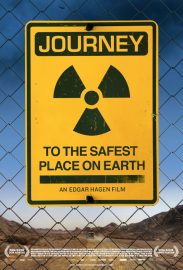 Please copy this link to share it:
https://www.filmplatform.net/product/journey-to-the-safest-place-on-earth
Streaming Access
Unfortunately, this film is not available for streaming yet.
As soon as it will be available for streaming, it will appear in your university streaming page.
Journey To The Safest Place On Earth
Charles McCombie has been leading the search for a safe nuclear waste disposal for 35 years. His quest takes him from the deserts of Nevada to the Swiss mountains, Australia, the Gobi desert & a small community in Sweden where people are voting about living on a nuclear disposal. Edgar Hagen examines the limitations and contradictions of this global quest.
This Week's Featured Films