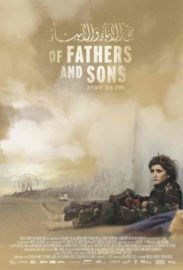 Please copy this link to share it:
https://www.filmplatform.net/product/of-fathers-and-sons
Streaming Access
Unfortunately, this film is not available for streaming yet.
As soon as it will be available for streaming, it will appear in your university streaming page.
After his Sundance award-winning documentary Return to Homs, Talal Derki returned to his homeland where he gained the trust of a radical Islamist family, sharing their daily life for over two years. His camera focuses mainly on the children, providing an extremely rare insight into what it means to grow up with a father whose only dream is to establish an Islamic Caliphate. Osama and his brother Ayman (12) are in the center of the story. The film captures the moment when the children have to let go of their youth and are finally turned into Jihadi fighters.
This Week's Featured Films