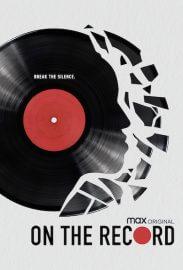 Please copy this link to share it:
https://www.filmplatform.net/product/on-the-record
Streaming Access
Unfortunately, this film is not available for streaming yet.
As soon as it will be available for streaming, it will appear in your university streaming page.
From award-winning filmmakers Kirby Dick and Amy Ziering (THE HUNTING GROUND, THE INVISIBLE WAR), ON THE RECORD presents the powerful and haunting story of music executive Drew Dixon (collaborator on hit records by Method Man, Mary J. Blige, Estelle, Kanye West, and Whitney Houston) as she grapples with her decision to become one of the first women of color, in the wake of #MeToo, to come forward. A searing look at racial injustice and how profound the crimes of assault uniquely afflict women of color. The film chronicles Dixon's story, as well as those of fellow Russell Simmons survivors Sil Lai Abrams and Sheri Sher.
This Week's Featured Films