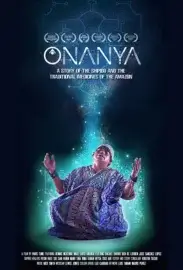 Please copy this link to share it:
https://www.filmplatform.net/product/onanya
Streaming Access
Unfortunately, this film is not available for streaming yet.
As soon as it will be available for streaming, it will appear in your university streaming page.
In the verdant, lush jungles of the Amazon, a tribe of indigenous people has lived in harmony with their surroundings for millennia. The Shipibo tribe have learned the secrets of the earth, honing their knowledge to transform the native flora into powerful medicines that can cure any sickness.
But their peaceful existence is threatened. The outside world has discovered the valuable treasures of their land – the rich minerals, the unique wildlife, and the breathtaking landscape are all at risk. As the knowledge grows, so does the threat of an ancient culture dissolving. The tribe must fight to protect their way of life and preserve the centuries-old knowledge of their healing practices.
This Week's Featured Films