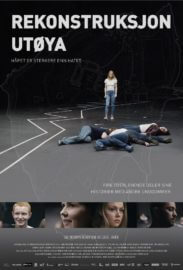 Please copy this link to share it:
https://www.filmplatform.net/product/reconstructing-utoya
Streaming Access
Unfortunately, this film is not available for streaming yet.
As soon as it will be available for streaming, it will appear in your university streaming page.
On 22 July 2011, a bomb exploded outside the government buildings in central Oslo. The perpetrator was a Norwegian far-right terrorist. He then went on to the island of Utøya, just outside Oslo, where the Labour Party's youth league was holding its summer camp. Disguised as a police officer, he murdered 69 people, mostly teenagers, in 72 minutes. 56 of them were executed with a bullet to the head. How can we understand?
Six years after the terrorist attack, four survivors from Utøya meet in northern Norway to remember, reconstruct their memories, and share their experiences of what happened.
They are joined by twelve young Norwegians and a psychologist throughout the entire project.
This Week's Featured Films