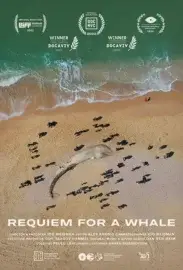 Please copy this link to share it:
https://www.filmplatform.net/product/requiem-for-a-whale
Streaming Access
Unfortunately, this film is not available for streaming yet.
As soon as it will be available for streaming, it will appear in your university streaming page.
On a stormy night in early 2021, a whale's body washed ashore at Nitzanim beach in Israel. Over the documentation of the encounter between people and the carcass, we hear the voices of several witnesses who were present at the rare occurrence.
From the fabric of responses, a collective experience shines, regarding the dialogue between life and death.
This Week's Featured Films