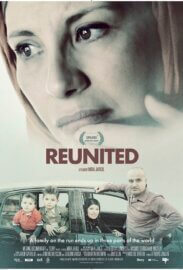 Please copy this link to share it:
https://www.filmplatform.net/product/reunited
Streaming Access
Unfortunately, this film is not available for streaming yet.
As soon as it will be available for streaming, it will appear in your university streaming page.
Having fled from Syria two doctors and their kids get separated. The kids bravely live on their own in Turkey, while their parents make it to Canada and Denmark. Now they're stuck in a Kafkaesque system that reduces their family life to Skype calls. Will they manage to reunite?
This Week's Featured Films