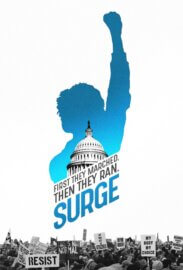 Please copy this link to share it:
https://www.filmplatform.net/product/surge
Streaming Access
Unfortunately, this film is not available for streaming yet.
As soon as it will be available for streaming, it will appear in your university streaming page.
Surge
Surge is about the record number of first-time female candidates who ran, won and upended politics in the historic, barrier breaking 2018 midterm elections. The film follows three candidates in Texas, Indiana and Illinois who were running in uphill battles to flip their deep red districts to blue, including Lauren Underwood, the youngest Black woman to ever be elected to Congress. Surge reflects on what drove women to disrupt the idea of what elected leaders look like and shows the importance of creating a pipeline of diverse, female candidates. Viewers see the challenges and triumphs of building grassroots campaigns and through it all Surge asks, is this a moment or a movement?
This Week's Featured Films