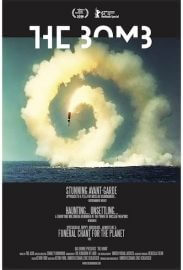 Please copy this link to share it:
https://www.filmplatform.net/product/the-bomb
Streaming Access
Unfortunately, this film is not available for streaming yet.
As soon as it will be available for streaming, it will appear in your university streaming page.
the bomb
the bomb is an experimental film that explores the strange, compelling, and unsettling reality of nuclear weapons, featuring music composed by the electronica / rock band THE ACID. the bomb has been called "a terrifying reminder of the power of nuclear weapons" by Newsweek and "a stunning avant-garde approach to a plea for nuclear disarmament" by Entertainment Weekly.
The film emerged from a collaboration between director and editor Kevin Ford, artist and filmmaker Smriti Keshari, author and filmmaker Eric Schlosser, graphic artist Stanley Donwood, animator The Kingdom of Ludd, and installation designer United Visual Artists.
This Week's Featured Films