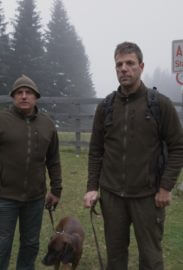 Please copy this link to share it:
https://www.filmplatform.net/product/the-border-fence
Streaming Access
Unfortunately, this film is not available for streaming yet.
As soon as it will be available for streaming, it will appear in your university streaming page.
A political satire about populism and its absurd consequences. In spring 2016, Austrian politicians fear an onslaught of war refugees via Italy and announce a new border fence. The residents fear the fence just as much as the supposedly threatening alienation of their homeland. At the end of the film, the fence is still curled up in the container, as the feared refugee rush never materialized.
This Week's Featured Films