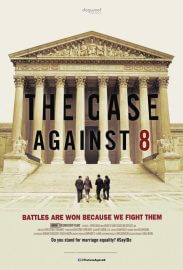 Please copy this link to share it:
https://www.filmplatform.net/product/the-case-against-8
Streaming Access
Unfortunately, this film is not available for streaming yet.
As soon as it will be available for streaming, it will appear in your university streaming page.
A behind-the-scenes look inside the historic case to overturn California's ban on same-sex marriage. The high-profile trial first makes headlines with the unlikely pairing of Ted Olson and David Boies, political foes who last faced off as opposing attorneys in Bush v. Gore.
The film also follows the plaintiffs, two gay couples who find their families at the center of the same-sex marriage controversy. Five years in the making, this is the story of how they took the first federal marriage equality lawsuit to the U.S. Supreme Court.
This Week's Featured Films