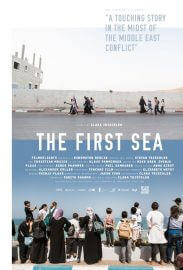 Please copy this link to share it:
https://www.filmplatform.net/product/the-first-sea
Streaming Access
Unfortunately, this film is not available for streaming yet.
As soon as it will be available for streaming, it will appear in your university streaming page.
An NGO invites Wafaa and Raneen, along with a group of other young West Bank Palestinians, to spend a day at the beach – in Israel. Although they live nearby, an impenetrable barrier has always made it impossible for them to go there. Is this trip a fantasy or a window to the future?
This Week's Featured Films